---
---
---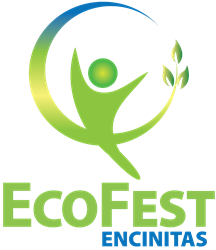 Encinitas, CA (PRWEB) May 10, 2015
As Earth Day celebrations draw to a picture-perfect close, a bounty of unprecedented, fun-filled transformational experiences in sustainability featuring art and musical entertainment, hands-on family activities and an enticing menu of green products, ideas, initiatives, organic cuisine and libations await North County San Diego residents at the 9th Annual EcoFest, slated for May 17th in Encinitas, California.    
"EcoFest is a day-long celebration showcasing 100 green exhibitors, food, live entertainment and 25 interactive family activities to inspire the community to live healthier, more sustainable lives, not just on Earth Day, but every day," said EcoFest President and COO Dave Ahlgren. EcoFest is free and open to the public.
Among EcoFest's many components are: An Eco Car Show featuring BMW's 5-door urban-electric i3 and the world's first electric Ferrari conversion; A Health, Wellness & Fitness Pavilion teaching simple methods of dealing with stress, anxiety and the newest techniques for early detection of potential health problems; A Taste of Organics Food & Lifestyle Pavilion offering a cornucopia of fermented, raw, organic, vegan, gluten and soy-free delectables, fruits, vegetables and beverages; and for the over 21 set, a craft beer tent will be open with home brewing tips and a 94-point rated vodka that offers a clear alternative to its carbonated cousin.
For those interested in starting their food options from scratch, heirloom seed sharing is available from Coral Tree Farm. And members of San Diego Master Gardeners will be on-hand for organic gardening/composting tips, as will Nan Sterman of KPBS' "A Growing Passion."
Encinitas Bee will have live 'bees behind glass' to help children understand how honey is made, while offering natural alternatives to pesticides that can help gardens thrive.
The Energy Pavilion highlights an array of clean energy products and rebates for the home. Other EcoFest draws include the Ocean & Water Conservation Pavilion; Gardening and Landscaping Pavilion; an Eco-Friendly Transportation Showcase (replete with eBike tours and bicycle valet); a Recycled Art Pavilion and community-oriented Mosaic Art Project that will inspire creative minds of all ages. Stop by the Green Schools Expo for a glimpse of the projects that youth – the future of our planet – have conceived of to address climate change and other environmental challenges.
EcoFest Encinitas takes place from 10 am to 4 pm at 450 Quail Gardens Drive, Encinitas, California. Welcoming remarks will be offered by San Diego County Supervisor Dave Roberts, Encinitas Mayor Kristin Gaspar and Leichtag Foundation President and CEO Jim Farley.
**Live Music Throughout the Day**
The bright sounds of Kainga Steel Drums jumpstart the day, followed by the rhythmic guitar sounds of local guitarist Kaz Murphy. As the children participating in EcoFest's costume contest parade through EcoFest, perennial kids' folk favorite Hullabaloo delights the crowd. The afternoon features sets by local stars Cleopatra Degher and guitar duo Yael and Vlady. Seasoned performer, songwriter and environmental activist Ashley Mazanec provides an acoustic exclamation point to the day's musical line-up.
Members of the Lakota Indian Tribe will be featuring a Native American-inspired Eagle Round Dance in the Creative Community Circle at 1:30 pm.
"Healthy lifestyles, thriving and making the most of our great quality of life are founding principles of the county's Live Well San Diego initiative," said Supervisor Dave Roberts. "Those same principles capture the spirit of EcoFest."
Adding an exciting new energy to this year's event is the E3 Cluster, a group of Encinitas neighborhood organizations collaborating to improve the community through environmental education.
"Encinitas Environmental Education is the genesis for our name and is at the heart of our mission," noted E3 Cluster Director Marjorie Fox. "The E3 Cluster provides for a wide range of opportunities for growing together as a sustainable community; and EcoFest provides citizens with an extraordinary inventory of tools, activities and inspiration to achieve that end. It's a powerful partnership that benefits us all," Fox added.
**Fueled by Hope EcoFest Kick-off Reception & Panel Discussion**
Join the EcoFest team and Retired Rear Admiral Len Hering (Center for Sustainable Energy) on Friday, May 15th at 6 pm for an EcoFest kickoff reception and screening of 'The Burden' at the Seaside Center in Encinitas. The film is a provocative portrait of how the U.S. military — the single largest consumer of energy and oil in the world — is embracing the benefits of clean, renewable energy. For more info, visit the Fueled by Hope Facebook page.
**Call for Volunteers**
Eco Ambassadors are needed to assist with pre-event and on site marketing and logistics. Volunteers may register by clicking on this sign-up link or emailing encinitas(dot)environmentday(at)gmail(dot)com.
**Getting There & EcoFest Raffle**
Citizens who walk, bike, carpool, take public transportation or drive EVs, hybrid and other low-emissions vehicles to the event will be rewarded with a free raffle ticket to win one of over $ 5,000 in prizes.
"It's just another way to demonstrate that sustainability pays," added Ahlgren.
About EcoFest Encinitas: EcoFest is an annual, fun-for-all-ages event presented by Encinitas Environment Day, Inc., a volunteer-driven 501(c)3 non-profit founded in 2007 to produce inspirational events that drive sustainable lifestyle choices. EcoFest is made possible by a broad-brush partnership among environmentally-inclined public and private-sector organizations dedicated to creating a better quality of life for the greater Encinitas community, among them the E3 Cluster, the City of Encinitas, Metropolitan Water District, the County of San Diego and partner/sponsors like Hazon, Dudek, EDCO, SDG&E and ViaSat. Learn more at http://www.EcoFestEncinitas.org.
---
---
---